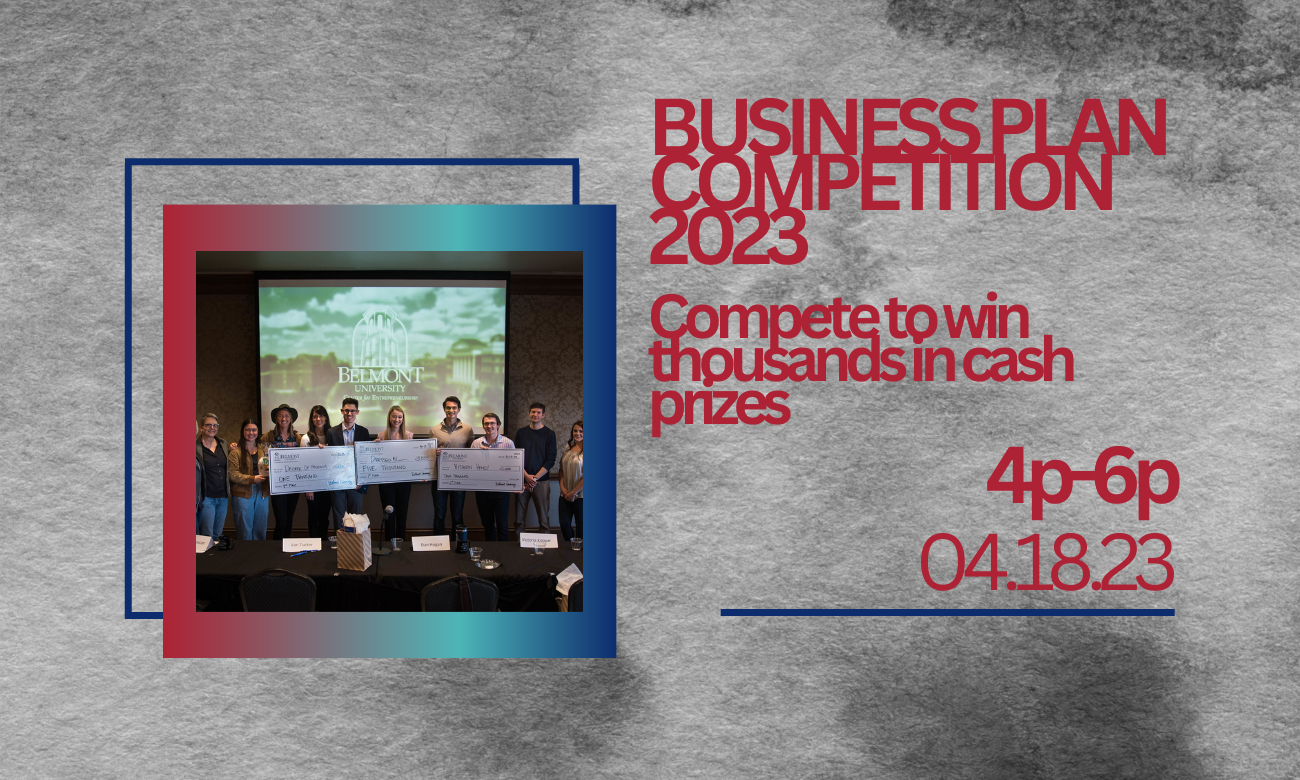 April 18 @ 4PM, Massey 103
Join us for our annual Business Plan Competition, as we watch ten student entrepreneurs pitch their ideas to a panel of judges for a chance to win thousands of dollars in prizes. All are welcome to attend!
Want to submit a plan to be considered? Details Below:
All undergraduate students from all majors and programs on campus are strongly encouraged to apply. Must be a real business venture that is currently operating or that is in the planning stages to be launched. Students are required to exhibit proof that their own creative initiative is in the process of starting or is already operating as an entrepreneurial business venture.
Apply before the April 5 deadline!