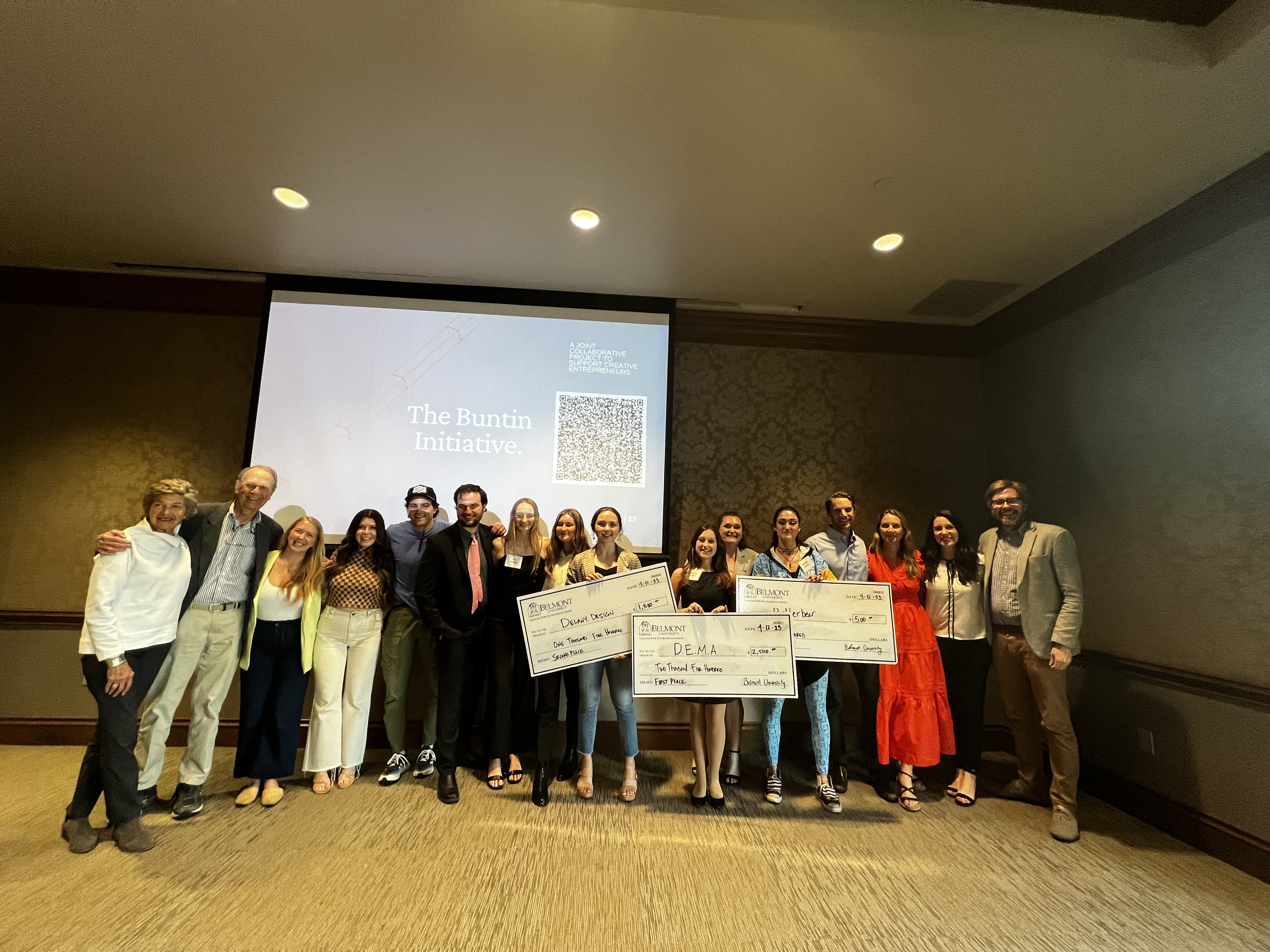 Each year, the Cone Center supports student entrepreneurs from across campus. One example of this is our newly formed Buntin Initiative. Generously funded by the Buntin Family, the Initiative featured a series of workshops that culminated in a spring pitch competition. Seven students from majors all across campus who are pursuing a creative business had a chance to network with the family, present their ideas, and receive feedback from a panel of judges.

Our seven students where: Hamilton Nichols (Design Communications 'W23), Kayla Kirkland (Entrepreneurship '25), Alisa Brown (Creative & Entertainment Industries '23), Delaney Kelly (Experiential Design '26), Baxter Brown (Computer Science '24), Abby Kay Griffith (Music Therapy '26), and Hannah Novakovich (Entrepreneurship 'W23).

Hamilton Nichols took 3rd place. She is currently growing her athleisure fashion brand, Butterbear.

Delaney Kelly took 2nd place. Her business, delanely.design, helps small businesses with graphic design, web development, social media marketing, and other growth tools.

Abby Kay Griffith took 1st place. She hopes to start a music therapy app that helps disrupt destructive listening patterns, and has been working with professors in her major to explore research related to the idea.

We are excited to continue this powerful Initiative in the coming years and are grateful for our partners on campus: The Curb College of Music Business, The O'More School of Architecture and Design, and The Watkins College of Art.